Two Michelin star modern French restaurant Odette from Singapore to make stateside debut at NYC's Chefs Club.
Odette, Chef-Owner Julien Royer's two-Michelin star restaurant located at the iconic National Gallery Singapore, will be making its stateside debut this July at New York City's Chefs Club. An innovative restaurant concept started in partnership with American epicurean bible Food & Wine magazine, the showpiece of Chefs Club is an intimate 24-seat studio where the industry's best and rising stars are invited to personally cook for guests. An ever-changing menu of signature dishes of some of the world's greatest chefs is featured in its main dining room, curated and prepared by Culinary Director Didier Elena and his team. 34-year old Chef Julien Royer will be the first Singaporean-based chef to be featured among Chefs Club's growing list of guest chefs, which have included Alain Ducasse, Kristen Kish, Antonio Mellino, Zaiyu Hasegawa, Choi HyunSeok, Alexandre Gauthier, Adeline Grattard, Kyle Connaughton, and Abraham Conlon. At the Studio, guests get to watch chefs as they work, ask questions and learn about their inspirations and techniques.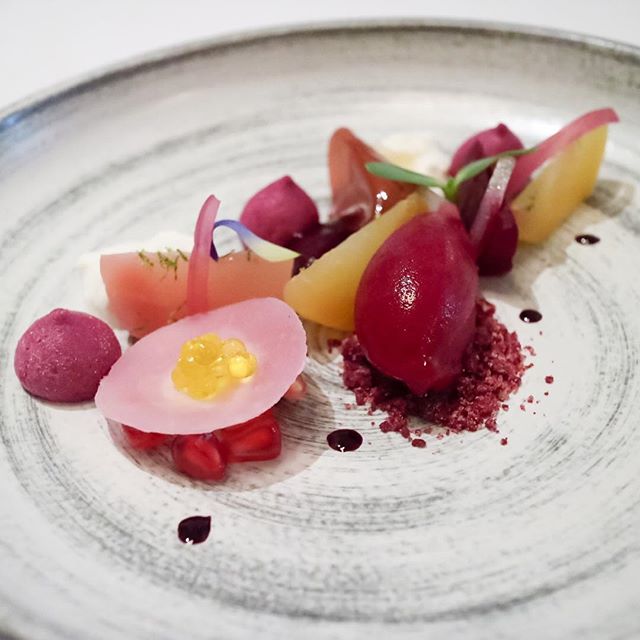 "I look forward to presenting and sharing the Odette experience with New York. To be able to cook alongside Chef Didier Elena, someone whom I grew up admiring, is a dream come true for me. I am excited to be cooking in New York for the first time, and can't wait to discover the city's rich flavours as a food destination. Expect some of my signature dishes, as well as new creations which I will prepare based on the best ingredients of the season," said Royer. Over three nights from 10 to 12 July 2017, Royer will be introducing his signature Essential Cuisine to diners. Underscored by his lifelong respect for seasonality, terroir and artisanal produce, his cuisine is marked by his delicate and astutely refined touch, as well as honest and respectful treatment of produce that is sourced from around the world, from producers and artisans whom he has nurtured lasting relationships with.
In addition to the 3-night dinner, select signature dishes will also be offered in the main dining room for the duration of the collaboration. His signatures will subsequently feature as part of an evolving list of 25 dishes from 25 chefs in the restaurant's main dining room. Odette A Loving Tribute, A Timeless Destination April 2017 Throughout his trip to New York, Chef Royer and his team will stay connected with Singtel ReadyRoam and share his culinary adventures on Instagram at @chef_julien and @odetterestaurant. Menus and tickets for the dinner will be available from May at https://chefsclubnyc.tocktix.com/. Odette, which opened in 2015, recently made its debut on Asia's 50 Best Restaurants 2017 list at ninth place – the Highest New Entry of the year and in the history of the awards – and the World's 50 Best Restaurants 2017 Long List at number 86. The two-Michelin star restaurant was inducted into the prestigious Les Grande Tables Du Monde, the second restaurant in Singapore to be accorded the honour. Royer also made his debut on the annual Le Chef List of 100 Best Chefs in the World 2017.