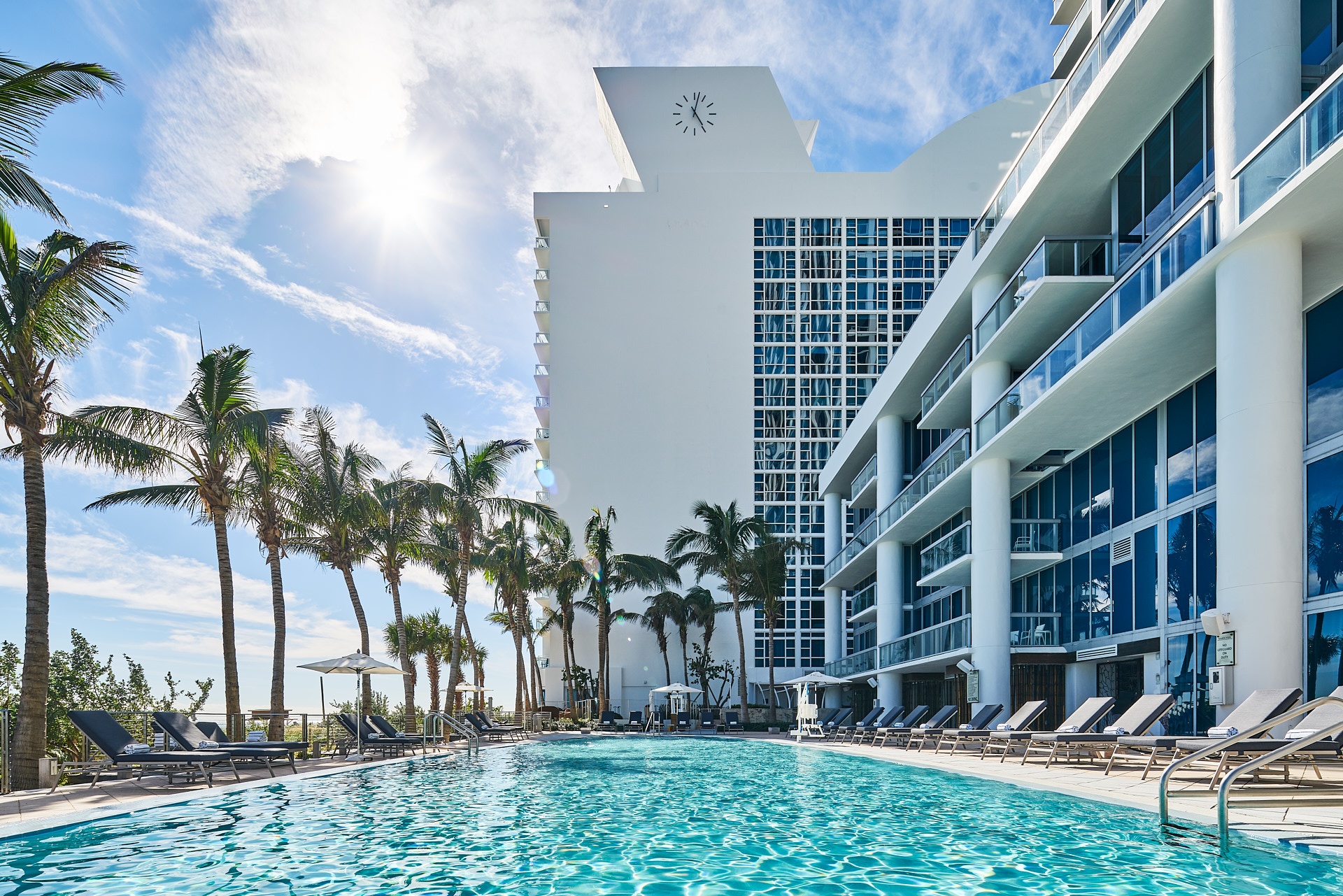 Carillon Miami: South Florida's premier wellness resort and spa. Formerly known as the Canyon Ranch Miami, this stunning hotel offers a comprehensive medical health center, state of the art fitness facilities and a world-class spa right on the beachfront in North Miami Beach. For those looking to unwind in a luxurious setting but also crave an opportunity to focus on physical and mental well being, the Carillon experience will provide you an all-encompassing, blissful getaway.
WHAT WE LOVE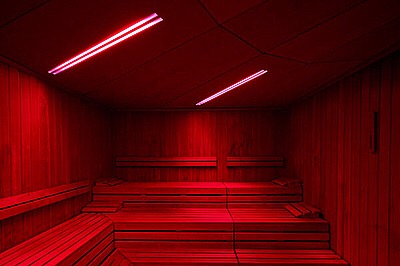 The service at Carillon is truly impeccable. The staff is attentive, welcoming and knowledgeable about the brand and products they offer.
The state of the art Spa and Gym facilities are stunning. You can choose from 200 different workout classes per week! We tried a barre and a core class that both kicked our butts.
Pools: Each of the four pools on the property provide a unique experience- you simply can't get bored here!
Brunch at the Strand: Think live jazz, ocean views and the freshest ingredients. We now have a new favorite brunch spot.
The rooms and facilities were impeccable. Everything was constantly refreshed at the spa and our room was absolutely beautiful; offering breaktaking views, plenty of space and a full kitchen.
ROOMS
The newly renovated one-bedroom suites range in size from 720 to 950 square feet, making them some of the most spacious accommodations in Miami Beach.
These suites are ideal for individuals traveling alone or for couples getting away from it all.
Our Ocean View Suite featured a full kitchen, dining counter, living room and two private balconies with floor to ceiling windows.
The bathrooms are incredibly spacious- offering full soaking tubs, rainfall showerheads, vanities, two sinks and a private toilet room.
The robes and slippers were HH approved- no paper thin cotton nonsesnse!
The decor is simple, yet elegant with neutral tones throughout the room along with contemporary paintings draping the walls.
FOOD AND DRINK
After our first fitness class, we enjoyed brunch at the Strand, an oceanside restaurant and bar serving up some seriously delicious bites made with the freshest ingredients.
We ordered quite the spread and every dish was fantastic. Our three absolute favorite dishes were the Salsa Verde Chilaquiles, the Green Bowl and the Brunch Burger.
The Juice Bar located on the lobby level offers quick bites and breakfast items from 8:30-4:30PM. This is the perfect spot to grab a juice or snack to fuel your morning workout.
AMENITIES
150 Ocean and City View Suites
The Strand Bar & Grill | New American Contemporary Cuisine
The Corner Store
Largest Spa and Wellness Facility in South Florida
Two-story Indoor Rock Wall
European-inspired Hydrotherapy Circuit with Nine Thermal Experiences
200+ Weekly Indoor and Outdoor Fitness Classes
On-site Wellness Team Led by Dr. Adonis Maiquez
750 Linear Feet of Beachfront
Four Pools, including Adults-only and Family Pools
4,000 sq. ft. of Event Space
Personal Concierge Program
Programming for Kids and Families
Resort-wide Complimentary Wi-Fi
Click HERE to book your rooms at Carillon Wellness Resort.